Another Fantastic Music Man is a Great Movie Superhero ....
I really don't have to go into how absolutely perfect Robert DJ is for
Iron Man
but I'm going to anyways. Let's take a gander at
his Wikipedia entry
and see how he compares to
Tony Stark/Iron Man
.
• Born in New York-----CHECK!
• Followed in Daddy's footsteps----CHECK!
•
Alcoholic
-----DOUBLE CHECK!!!
• Childhood friend of Moby---Well I guess Robert "wins" that one.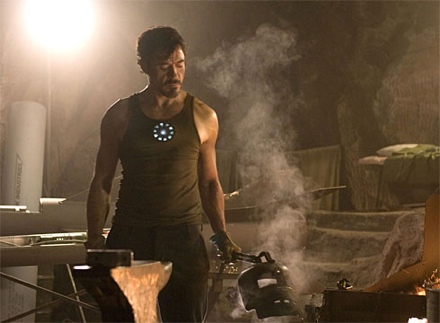 Musical Cred
• Unless you were living under a rock in the late 90's you have to know what
Ally McBeal
is. If you're learned you will actually have seen some episodes of Ally. But if you're truly blessed, you saw the 14 episodes that he did in Season 4 plus a cameo in Season 5 (thanks IMDB!!!). There was singing, dancing, and of course Vonda Shepard.
• He released his first album
"The Futurist"
in 2005. Sadly with no Vonda on it!
• And his duet with Sting on Ally still brings me to tears.