Resident Evil: Extinction was the # 1 movie this weekend so big props to Milla, Ali, & (even) Ashanti.
Why this is awesome:
• It made more money than Let's build a movie around Jessica Alba being naked and/or in her underwear (aka: Good Luck Chuck-but actually it goes for every movie she's ever done. Fantastic Four, Into the Blue, & Sin City. Also of note: She had no movies released in 2006. The girl isn't Diane Keaton or Jodie Foster so she can't even call it a sabbatical. But I digress.)
• Soon-to-be-Mama Milla-While Milla is killing zombies all Buffy-style I'd say she's definitely channeling more of a Linda Carter/Sarah Connor shoot 'em up-style. Plus (SPOILER) she's somehow acquired some serious Jean Grey Phoenix-caliber telepathy. So in one word: AWESOME!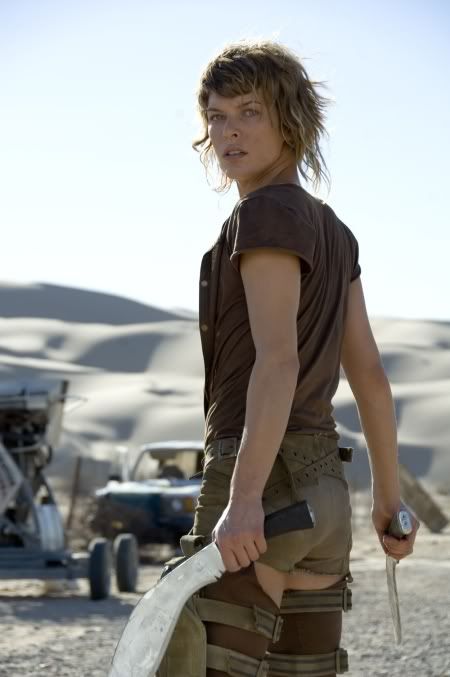 • Cuz I'm a BOSS! -Ali Larter is the leader of the only survivors of the infection (actually they just looked like they'd survived Thunderdome). Just like one of her Heroes counterparts her name is Claire but I won't hold that completely against her. She also kept it real by not retouching her lip gloss after every scene. Unlike Milla but hey it's her movie (and she probably has a pesky contractional obligation to L'Oréal).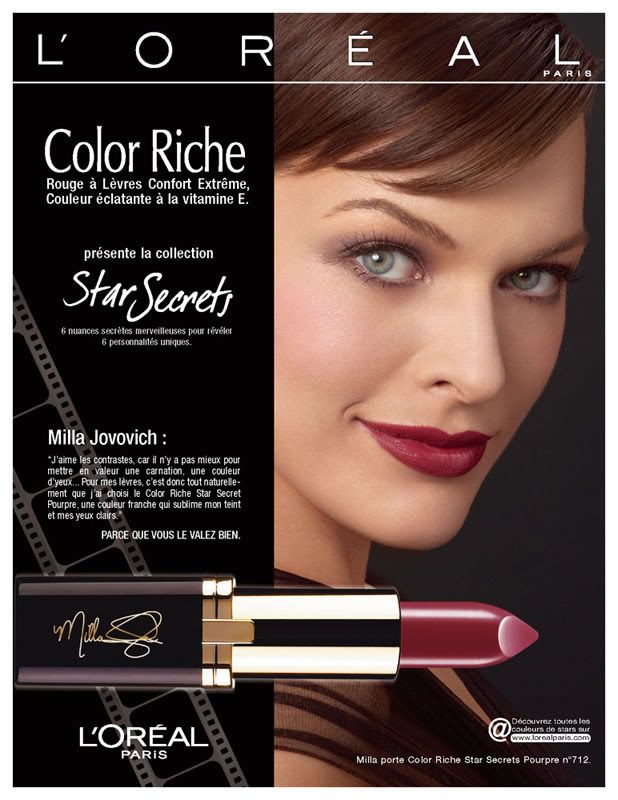 [BTW: This color is effing beautiful. Take that Eva & Scarlett!!!]
So yeah she's wearing short-shorts the entire movie but it fits the desert setting (plus its from her rockin' line, Jovovich-Hawk).
*I'm not as learned in the mythology of Resident Evil like some people (cough cough) so please forgive me for any inaccuracies.